Please Help Lil' Rev and his wife Carol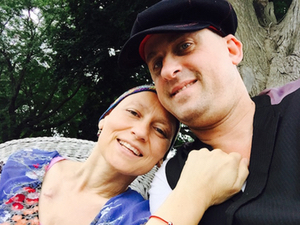 Carol Alvarez, who is the wife of the great musician Lil' Rev, is in the midst of a battle with cancer. Carol, Rev and their daughter Mariela are a young and loving family and they need our help in their fight. Our donations will assist with their medical and living costs. Please donate whatever you can on Carol's GoFundMe page:

---
Transpose Tool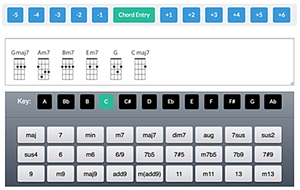 The Transpose tool is for exploring various keys of songs you play or want to learn. Enter the chords to a song, and display chords in any key.

---
Chordsongs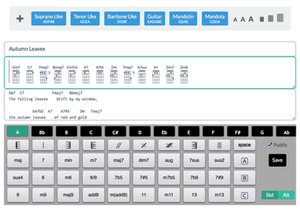 Chordsongs is a free Web app for desktop and laptop computers. It provides a simple interface for creating chord charts. Chords for six tunings are available: Soprano Uke (ADF#B), Tenor Uke (GCEA), Baritone Uke (DGBE), Guitar (EADGBE), Mandolin (GDAE), and Mandola (CGDA). You only need to create a chord chart once. Selecting a different tuning will convert your song to that tuning.